Keep Construction Dust Contained with ZipWall® Dust Barriers
Posted on
When you're doing construction, you're creating dust. Using plastic sheeting to close off your worksite is one solution, but the plastic has to be cut to size, the cut-in opening must be opened and closed by hand, and it's difficult to create a tight enough seal to keep dust and debris contained. The ZipWall® system lets you set up a tight dust barrier in minutes without ladders, tape, or damage.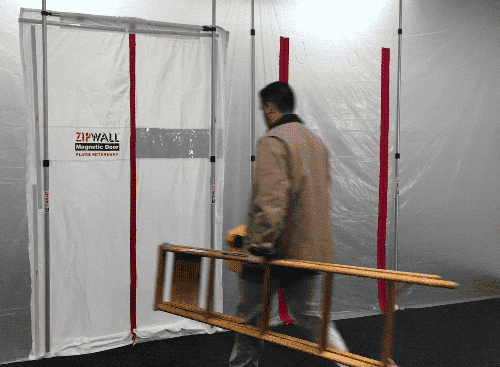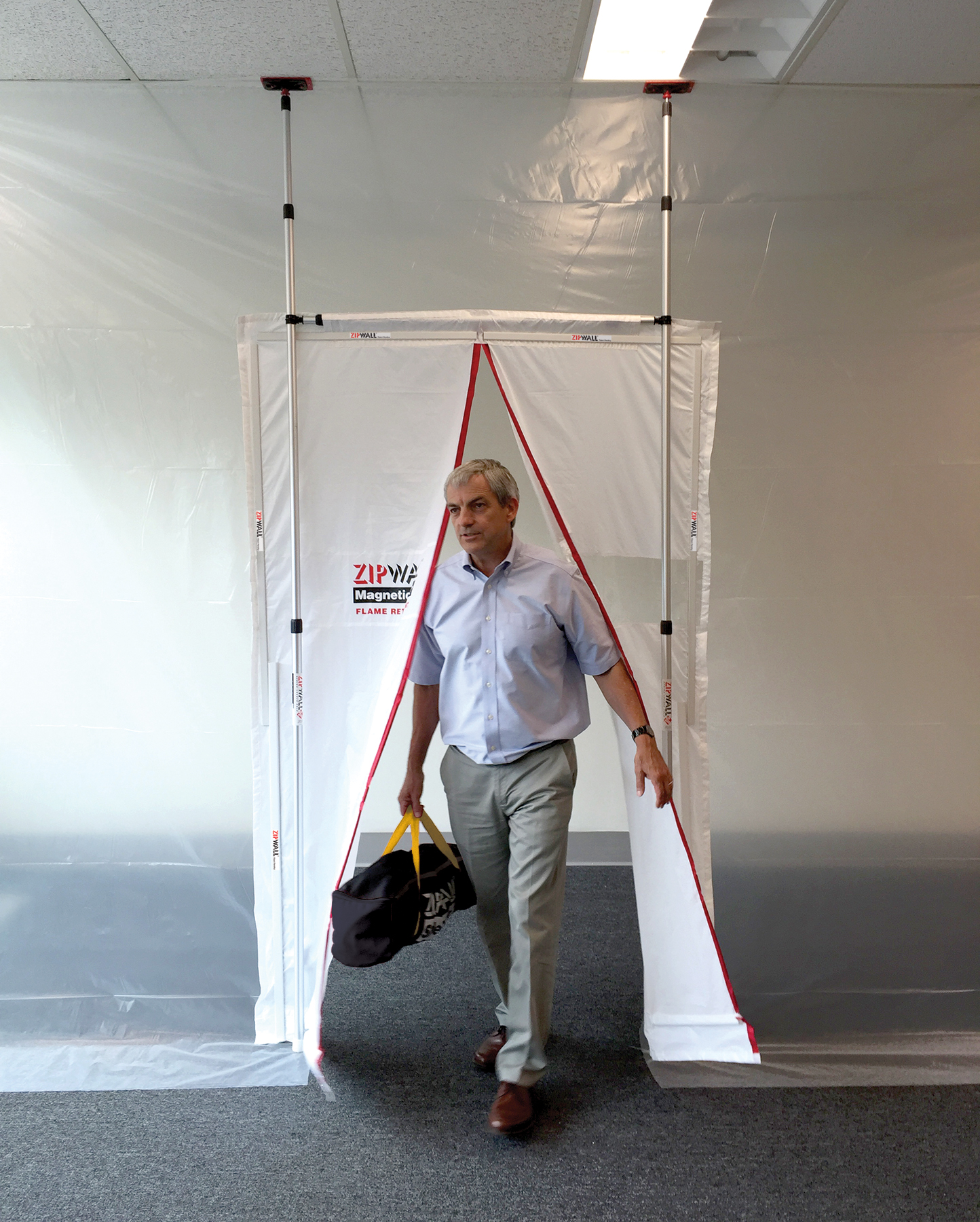 With the new ZipWall® Magnetic Dust Barrier Door Kit and ZipFast™ Reusable Barrier Panels, you can create a durable, professional-looking solution that's easy to install and remove; offers hands-free, self-closing access; and can be reused, so it's more economical and better for the environment than plastic sheeting.
The ZipWall magnetic door attaches to the barrier material and offers a powerful self-closing action using magnetic strips that snap together to form and maintain a tight seal. It's quick and easy to install, and when the work is finished, it can be easily removed and stored for the next job.
The ZipWall Magnetic Dust Barrier Door Kit offers:
Adjustable header bar for easy installation
Specially designed magnetic strips that create a continuous seal around the door
High-tech fabric panel with a clear plastic window
Sewn-in self-closing magnets
The ability to be used with positive or negative air
Class A flame retardancy
For larger work areas, ZipFast™ Reusable Barrier Panels can be zipped together to quickly build a dust barrier as wide as needed. Like the ZipWall door, ZipFast barrier panels are made of high-tech fabric, require no measuring or cutting, and can be reused. They're available in both a standard and a flame retardant version.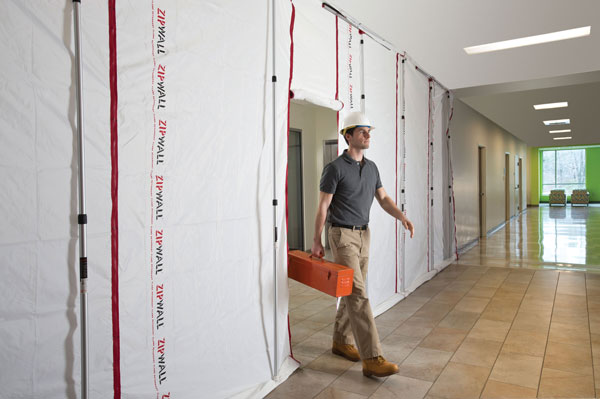 Contact your Kamco Rep for more info or to order ZipWall Products
Download ZipWall Magnetic Dust Barrier Door Kit PDF
Download ZipFast PDF
---