TimberTech Premium Capped Composite & Capped Polymer Deck Boards
Posted on

What You Should Know?
Engineered decking that features protective capping is better equipped to perform than traditional wood and uncapped composites.
Prefer Truly Low-Maintenance Living?
Choose deck material options with minimal maintenance needs: capped polymer or capped composite decking.
Why Better Tech, Better Deck.™ Matters
TimberTech decking — both our capped composite and our capped polymer lines — features protective capping made from high-performance polymers. That means superior protection for a deck that looks better and performs better, for years to come.
Sustainability Is at Our Core
When we say we're sustainable to the core, that's exactly what we mean. Up to 100% of the wood and plastic in the cores of our capped composite deck boards is made from recycled materials, making the entire board comprised of up to 80% recycled content. The same goes for our capped polymer boards — which are made with over 50% recycled materials.
TimberTech AZEK® Vintage Collection® - Coastline is now available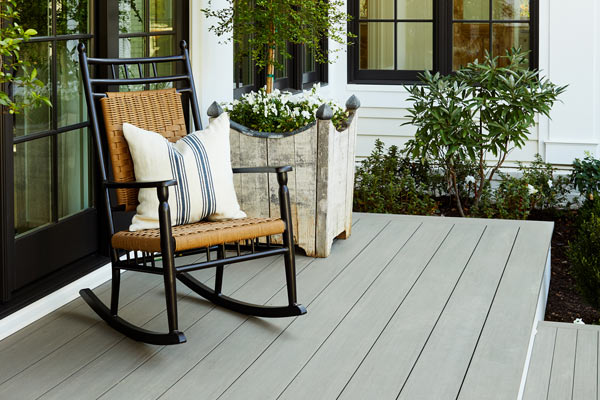 Known as the best of the best of decking, the capped polymer boards in this collection feature sophisticated, natural colors with a subtle wire-brushed, low-gloss finish for an authentic wood look. Available in narrow, standard, and wide widths, this "Designer Series" of decking makes it easy to transform your outdoor living space into a masterpiece. All backed by the most powerful core and cap technology and industries' best warranties.
TimberTech Pro® Reserve Collection – Driftwood is now available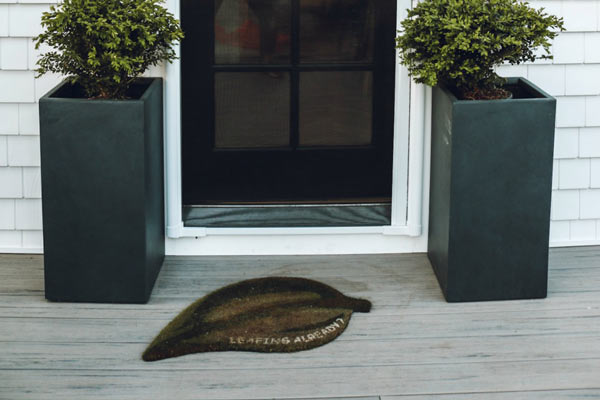 Bring character to your outdoor living space with the boldly blended colors in the TimberTech PRO Reserve Collection. Inspired by reclaimed wood, the heavy wire-brushed, low-gloss finish showcases the classic cathedral wood grain pattern on these resilient boards. Plus, these boards are covered with a 4-sided cap to prevent moisture damage. Make your outdoor living space truly yours with the TimberTech PRO Reserve Collection.
TimberTech Pro® Terrain Collection® - Silver Maple and Brown Oak are now available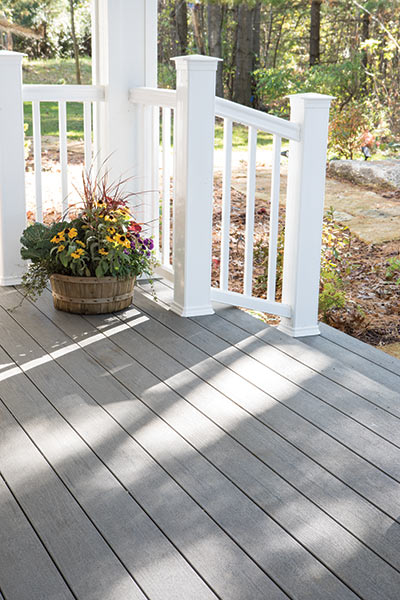 The traditional hues in this collection range from solid to moderately varied to create a timeless look. Plus, the complex, rugged wood grain pattern on this decking is designed to camouflage everyday wear and tear. Each board is covered on all four sides with a synthetic cap to prevent moisture damage. Go ahead, design your space with practical, scalloped decking that's the perfect combination of value and performance.
TimberTech Edge® Prime+ Collection® - Coconut Husk™ and Sea Salt Gray are now available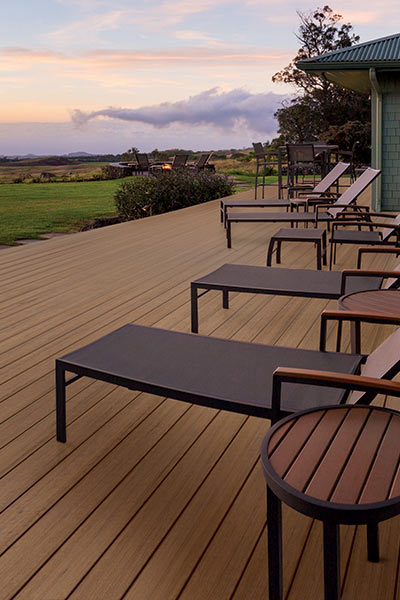 Lean into beautifully simple, moderately varied colors with this inspired decking collection. This collection features a subtle, straight grain pattern to create an authentic wood visual for long-lasting good looks. With long-lasting durability and performance technology in each board, you can enjoy your deck for years to come. Bring true beauty to your outdoor living space with these scalloped boards.
To purchase TimberTech® Decking, contact your local Kamco representative. For more information on products, design support, and installation, visit TimberTech.com
Need Some Help?
For more information or to request a quote, Contact Kamco.