Speed Training Video & Line Card: Armstrong Ceiling & Wall Solutions
Posted on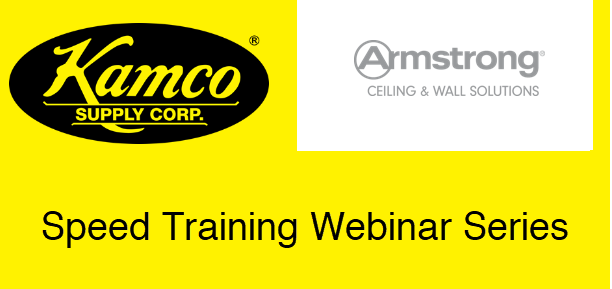 In under 30 minutes, members of the Armstrong team provide an overview of new and existing ceiling and wall solutions suited for the changing design and building requirements facing construction today. They also highlight the latest in Armstrong's innovative products, including the new acoustical drywall ceiling solution, ACOUSTIBuilt.
Feedback from our previous training videos:
"Valuable information."
"Great content & well presented!"
"Great info and products."
Need Some Help?
For more information or to request a quote, Contact Kamco.
---
Related Products: