Simpson Strong-Tie Shot & Pin Free Tool Promo
Posted on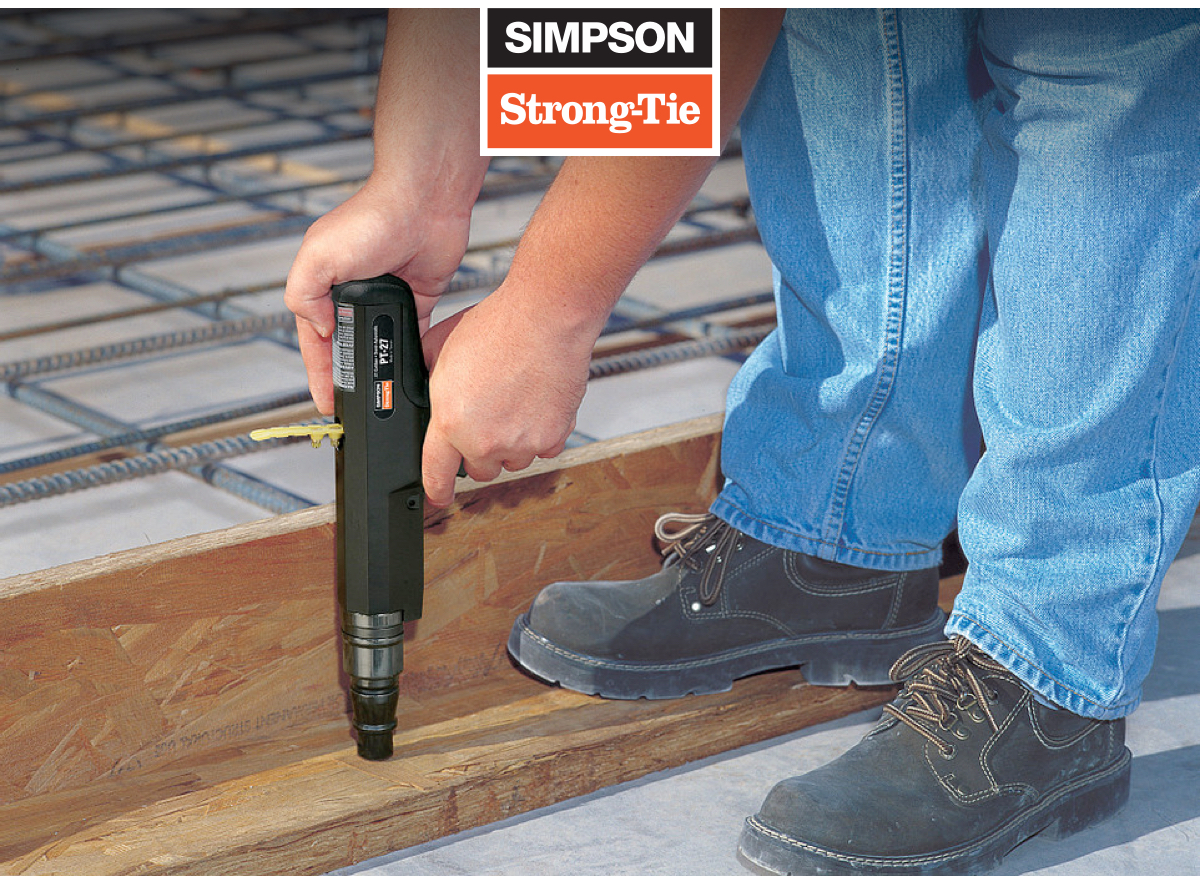 Get a *free PT-27 tool from Simpson Strong-Tie with the purchase of 15,000 PDPA Pins and 15,000 strip loads
For Options & Availability:
(You can combine pin sizes & shot colors)
The PT-27 is a semi-automatic and fast-cycling fastening tool that is engineered for continuous use, high reliability and low maintenance. This versatile tool fires a variety of fastener types and lengths.
Key Fastening Applications
Acoustical ceilings
Electrical systems
Framing members
Drywall track
Waterproofing material or lathing
*Restrictions and exclusion apply. Offer valid January 1, 2021–December 31, 2021. Shots and pins must be purchased on the same purchase order. Free tool will ship at no
charge with original purchase. Quantities may be limited and subject to availability. Offer not valid in combination with other promotions or quotes. Simpson Strong-Tie
Company Inc. reserves the right to modify or cancel this offer at any time. Not responsible for typographical or pictorial errors. We reserve the right to correct all printed errors.
Technical support visit: Strongtie.com
©2021
Need Some Help?
For more information or to request a quote, Contact Kamco.